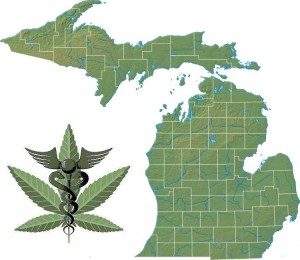 Michigan is one of the states that have a state medical marijuana laws but there's no place for the commercial dispensing of that marijuana but that is going to change soon. The Michigan legislature recently approved a commercials medical marijuana dispensary law. The process to obtain that license can be started now. It can take up to 18 months to get a license. Therefore, if you want to open a state licensed issues medical marijuana dispensary, the time to start is now.
The three most important considerations to start? Location, Location and Location.
Before an applicant will be granted a state license, they must get permission from the city in which the dispensary is located. Therefore, selecting the right city and finding the right spot within that city in hopes to get the city's permission or license is the first step. Some cities, like Detroit and Ann Arbor, have current or proposed medical marijuana dispensary license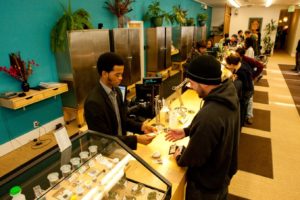 regulations which must be adhered to. Many other cities do not have their dispensary rules in place so a savy dispensary owner may be able to figure out which cities will eventually allow them and where.
In Detroit, for example, the proposed dispensary ordinance will allow dispensaries in zoning areas B2, B4, and M1-M5. There are spacing restrictions of 1000 feet from Drug Free Zones, liquor stores and other dispensaries. There are parking requirements and background checks. There are some parcels available so the trick is to get one, get licensed by the city as soon as possible, then wait for the state to begin taking applications.
For cities without those rules set up, it is very possible to determine a location that will be acceptable in the future. It will require an understand of that cities existing zoning ordinance and an investigation of the city council's position of dispensaries. This position can be determined if you ask the right people and examine the right documents including past council minutes. With good education, planning and investigation, a great dispensary location can be obtained. The next step would be to obtain the city's permission.
Obtaining Municipal Permission for a Medical Marijuana Dispensary.
Once you have found the ideal location for your dispensary, you must obtain the city's grant of the land use. This will require an application, a site plan and sometimes a public hearing. You must convince the applicable public body that your plans are compliant with the cities master plan and that the business use is compatible with the existing zoning ordinance. This step will require some lobbying and public approval. You also have to show that the use will be compliant with state law. With experienced assistance in this regard, obtaining the cities approval is definitely achievable before a state license becomes available.
You can lawfully operate a medical marijuana dispensary provided that each transfer of marijuana is directly from a caregiver to his patient to whom they are registered though the Michigan Medical Marijuana Act.
Preparation for a State Issued Medical Marijuana License.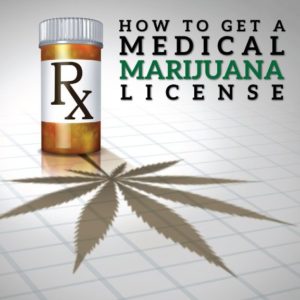 Obtaining A Medical Marijuana Dispensary License from the State of Michigan will requires a lot of preparation and document submission. The Michigan Department of Licensing and Regulatory Affairs will operate a very through application process. This is will be a highly regulated industry and LARA will ensure that the applicant provide the necessary paperwork to ensure that the business can operate within the proper regulatory environment. The better an applicant can demonstrate that it has the regulatory compliance in place and can prove that it works, the more likely an applicant will be approved. We recommend at least one year's worth of regulatory compliance records be obtained for LARA's review and consideration in their application process:
Cannabis Transfer Compliance Documents
Restricted Access Compliance Manifest
Employee Records including training
Standard Operating Procedures including:

Security Plan
Waste Management
Patient/customer Approval
Cannabis Storage and Handling
Employee Background Checks
Emergency Evacuation Plans

Employment Training Manuals
Cannabis Transportation Receipt Records
Security Alarm and Breach Reports
Emergency Medical/Health Reports
HIPPA Compliant and Secure Patient Sales Records
Ownership Interest Disclosure Documents
The State will also seek to ensure that the applicant has adequate financial liquidity and capitalization, successful past business records, and passed criminal background checks.
There is a lot of work that needs to be done so the time to start working on having a Medical Marijuana Dispensary is now.